The production area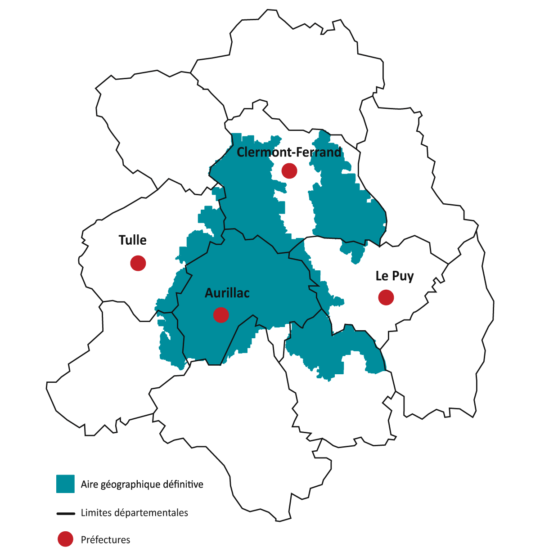 Each Protected Designation of Origin cheese is associated with a specific area, and Bleu d'Auvergne is no exception to the rule.
Bleu d'Auvergne production and refining premises are largely located within the departments of Puy-de-Dôme and Cantal, a precise geographic area that is strictly determined in the product specifications (link to product specifications), only very recently modified to strengthen an even greater link to the geographical area and its "mountain" character.
Recently halved, the new Bleu d'Auvergne PDO production area is now centred on the volcanic mountains, which have a climate characterised by frequent rainfall that encourages the abundant growth of the grass used to feed dairy cows, primarily through grazing. A mountain region with outstanding natural landscapes that offer breathtaking, vibrant, rolling views. An impressive and intense encounter with nature.
The area now includes 630 communes that are mainly distributed across the departments of Cantal and Puy-de-Dôme, as well as a small number in Haute-Loire, Lozère, Aveyron, Lot and Corrèze.