The designation area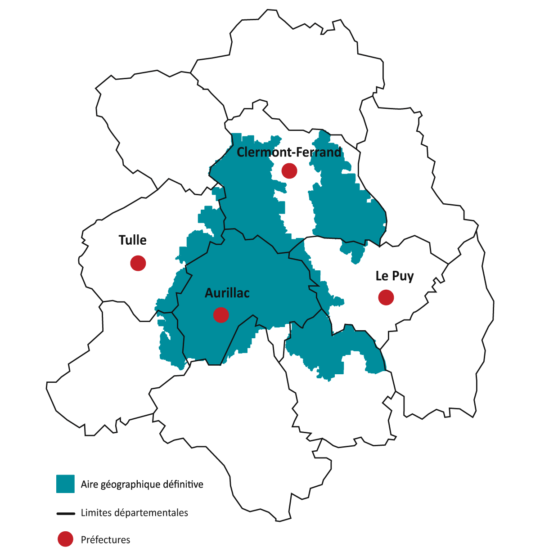 The new Bleu d'Auvergne PDO product specifications that came into force on 13 November 2017 establish the new production conditions as well as all the documents needed for inspections.
To further strengthen the link to the geographical area and highlight the "mountain" nature of Bleu d'Auvergne, the new PDO designation area was reshaped by imposing a 50% reduction to its surface area.
Bleu d'Auvergne is a mid-mountain cheese produced at an altitude that always exceeds 500 metres.
To further strengthen this, the area was refocused around the volcanic mountain ranges and there are now only 630 communes able to produce Bleu d'Auvergne PDO, which represents a 40% reduction to the surface area.
The new area was also created on the basis of its climatic and soil conditions. In fact, the area is characterised by a climate marked by a predominance of heavy rainfall, which favours abundant growth of the grass used to feed the dairy cows, primarily through grazing. The new geographic area thus corresponds to sectors with over 800mm/year rainfall.